Long Haulers / Aging Brain / Stress
Auragen Can Help
click on the images below to learn more
Comprehensive Features and Benefits
Boost Mental and Physical Energy
Feel, Look, and Function Better
Cognitive Optimization with Gamma Light and Sound Therapy
40Hz Synchronized Gamma
Optimal Visual and Auditory Delivery
Based on the Newest Neuroscience
Delivered with the Added Benefits of Photobiomodulation

Improve Memory, Clarity, and Attention
Support and Protect Brain Function
Release Stress with Theta Light Therapy
Theta Brainwave Stimulation:
Creates a State Similar to Deep Meditation
Provides Profound Stress Relief
and an Experience of Calm Focus
Deeply Rest and Relax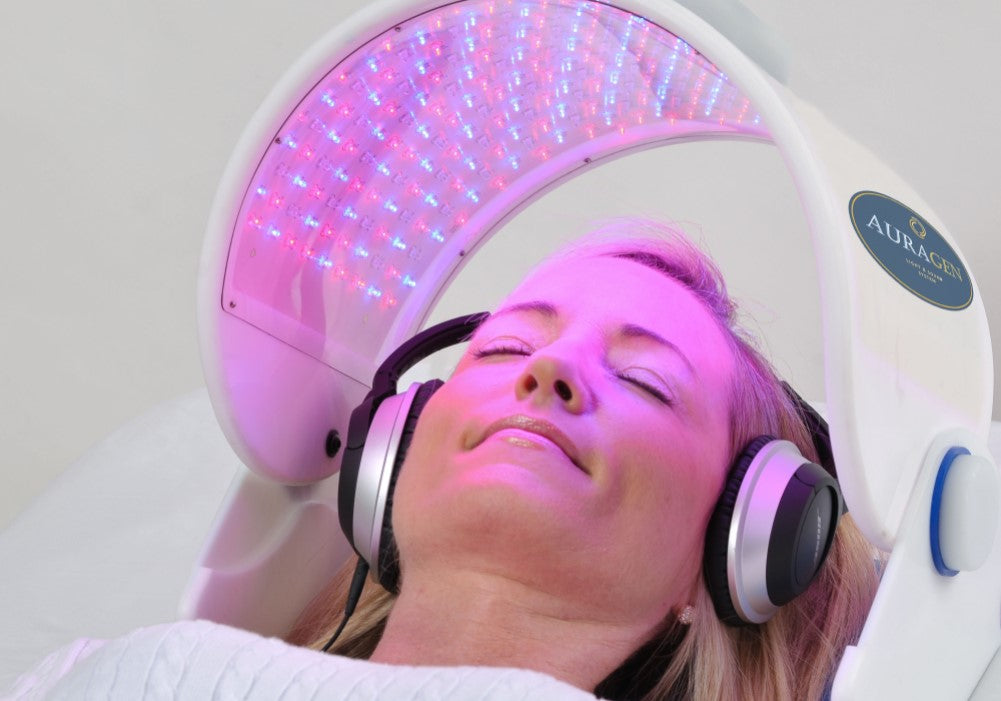 Photobiomodulation
Professional Grade Light Therapy
with Brainwave Stimulation Options
Home or Office Use
3 Multi-Light Wave Modes:
Red, NIR, Turquoise
Music and Nature Tracks
Financing Available
60 Day Money Back Guarantee
Progressive Benefits
Improve Cognitive Function
Enhance Physical & Mental Energy
Lift Brain Fog
Reduce Stress
Elevate Mood
Improve Sleep
Eliminate Jet Lag
Alleviative S.A.D
Deeply Rest & Relax
All Multi-Light Modes - Included In ONE UNIT
3 unique combinations of Red, Near-Infrared, and
Blue-Turquoise light therapy with optional
brainwave features
Endorsements
Professional Recommendations

USE THE ARROWS ON THE RIGHT TO SCROLL
"As both a user and a psychological professional in a position to recommend the Auragen light device to others I can attest to its positive effects on relaxation, sleep, mood shift, and energy boosting. I ordered it for its research-based light effects for brain detoxification support, as many of my patients are dealing with complex medical disorders.

I continue to use the Auragen every day and have purchased a second device for my office so that patients can themselves use the device. I have recommended the Auragen to many others and intend to continue ."
Dr. Grayce Stratton
Psychologist and Neurofeedback Specialist
https://lifetimedevelopment.org
"My go-to wellness essential is the DreamSpa (earlier unit name) a personal phototherapy system that uses light to stimulate cellular repair. It also helps reduce my stress levels, which we know contributes to aging in a big way."  
New Beauty Magazine, Summer 2016
Cynthia Pasquelle
Celebrity Nutritionist
https://transformationalnutrition.com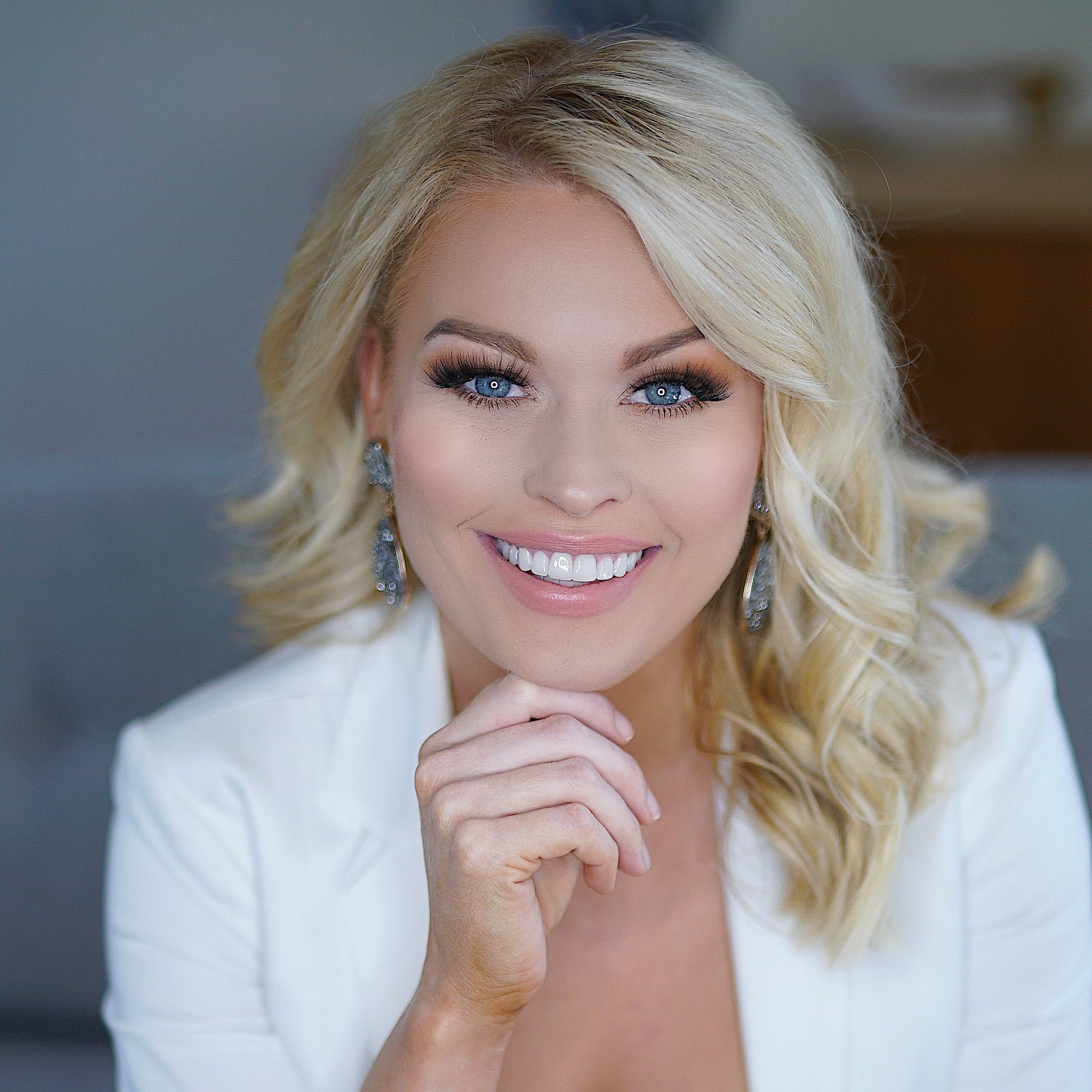 "This light system is my favorite biophotonic device, it provides the essential missing nutrient that our mitochondria need to functional optimally – bioactive light.  I use it personally and in my Grow a New Body program, and highly recommend it." 
Alberto Villaldo
Four Winds Society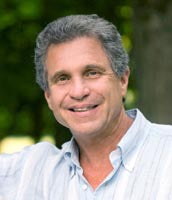 "We use cutting edge treatments to renew the body" 
Dr. Michael Galitzer is  a nationally recognized expert in complementary and longevity medicine and the Medical Director of The American Health Institute.    He has coauthored or featured in eight of Suzanne Somers' books. 
Dr Michael Galitizer
American Health Institute
I have researched many light products and decided on the Auragen ...so glad I did. I use it daily...and I feel that it has helped my recovery from a fractured arm, improved my sleep, reversed the signs of aging, etc. The more I learn about the importance of Light therapy, the more I am grateful for this superior Light technology."
Dr. Sherill Sellman
What Women Must know
https://drsherrillsellman.com/
"I love to use the light at the end of a client's hypnosis session. It relaxes my clients even more and somehow seems to 'seal' in the healing."
Susan Atchison
A Healing Soul
http://freeyourself2beyourself.com/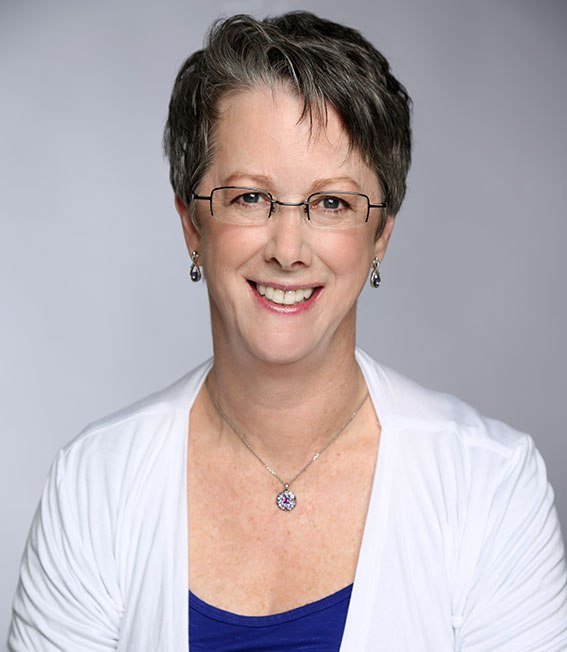 "Love Auragen, I experience a difference from my energy level to feeling more youthful. Everyone needs one!"
Theodora Ntovas
Yasou Skin Care
https://www.yasouskincare.com/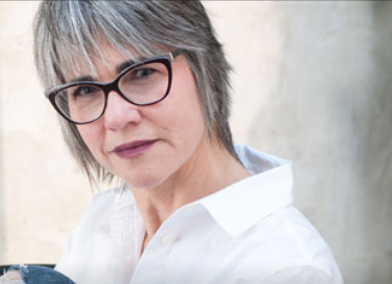 "I endorse the DreamSpa/Auragen, its a comprehensive and natural solution to fatigue and stress I have included in my book on wellness technologies"
Anthony DiClementi
Biohacker
https://biohackingsecrets.com/
"I spend a lot of treatment time helping my clients get out of their head into their body. This system allows the client to start relaxing first and then enables me to better support them further and deeper with their healing."
Aimee Orta
Balance Healing Center
https://balancehealingcenter.com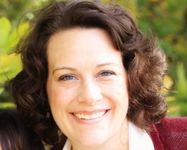 "I personally use and recommend the Auragen and find it profoundly relaxing, meditative, and rejuvenating. 

Earthwise Solutions tailors health solutions for individual clients and represents only the "best of the best" products to other health professionals."
Steve Lett 
Earthwise Solutions
California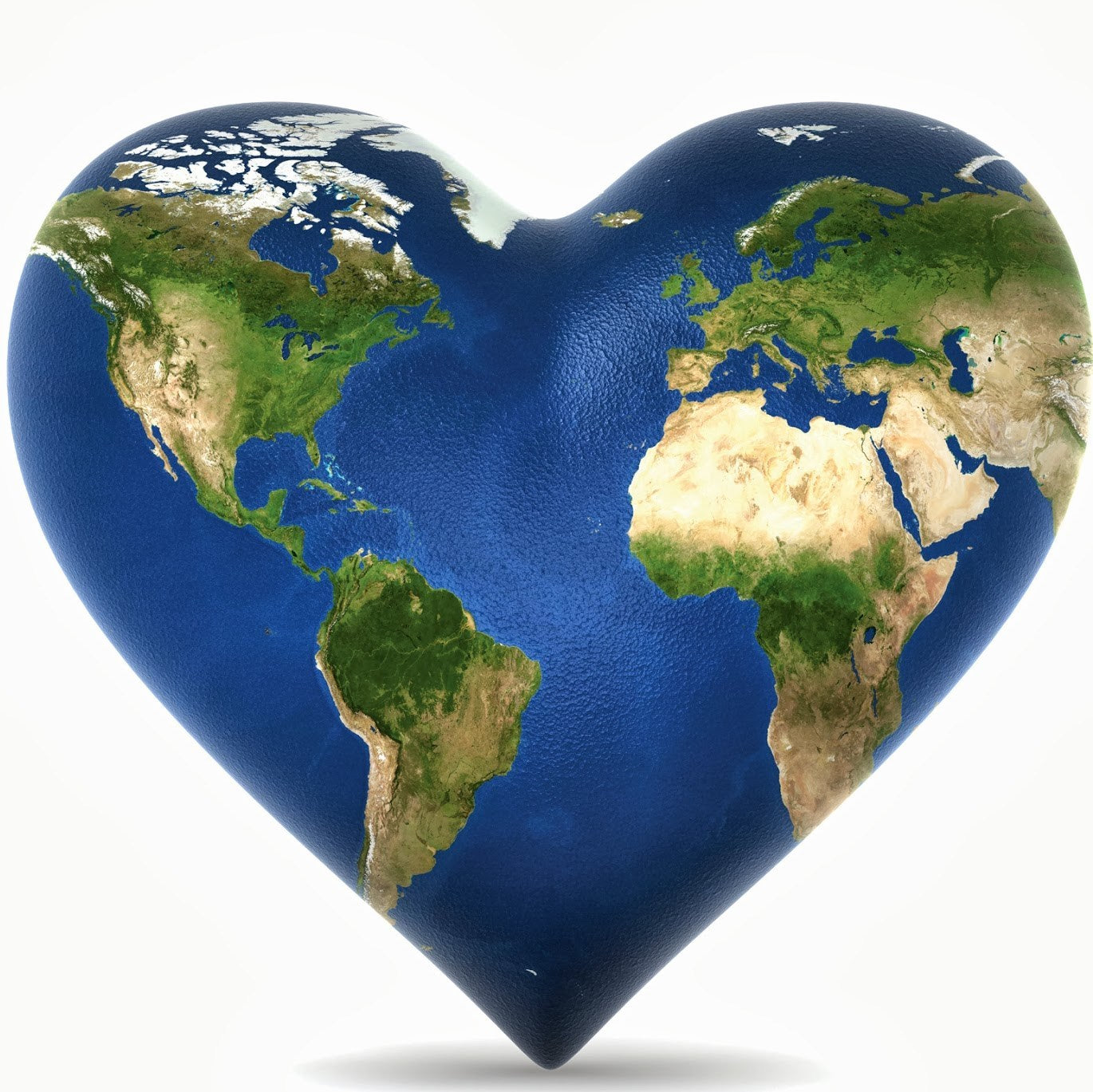 "As a chiropractor I treat people with aches and pains every day, I am thrilled to have this Light System ( older model) because every single person who has used it has benefited."
Linda Blackmore
Chiropractor

Customer Testimonials
USE THE ARROWS(on the right)
TO SCROLL THRU A SAMPLING OF OVER 10 YEARS OF TESTIMONIALS

"Wanted to give my deep appreciation for the this light system, that I have owned since 2011. When I purchased it I was having severe health challenges. I can't even begin to express the relief I often experience and the deep nourishing the sessions provide! I use it regularly and especially when under stress and feeling overworked and often refer to it as "my Life savior" 
Jayde Piot
California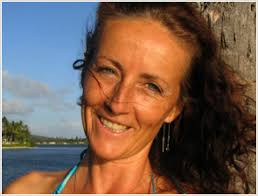 "As a fitness instructor,  it has been a great addition to my recovery routine. Whether it is a grueling workout, an injury or being sick, I have always depended on it to help me out tremendously. Not only with recovery but gives multiple other benefits. I fell in love from first use and have been using it for over a year now. It helps with soreness and to speed recovery so I am able to continue and maintain my workout frequency"
Dan Popielarczyk 
Illinois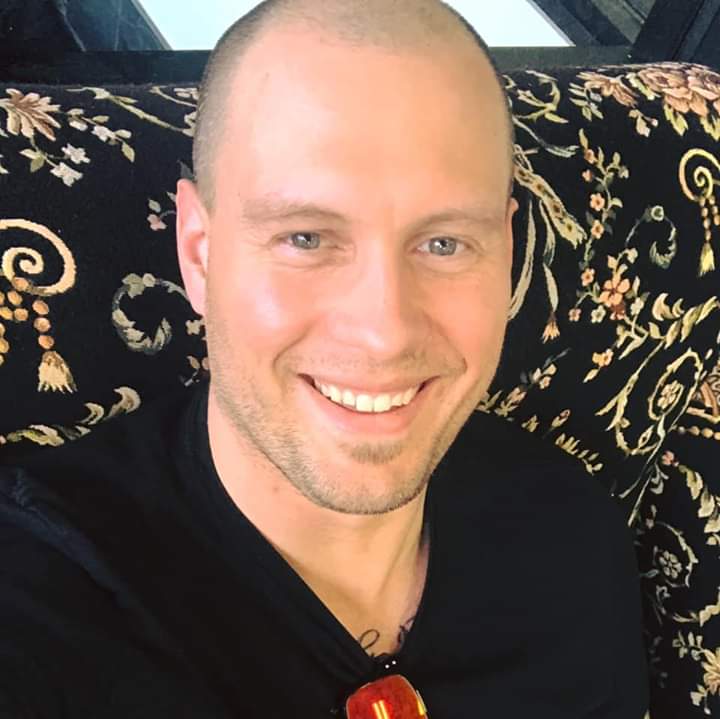 "I previously used the earlier model, a godsend in its own right.   For me there's a significant upgrade using the new model with Gamma flicker. I believe the biggest change is mental sharpness. Interesting thing is, that I didn't really feel that I had much of a problem with mental acuity or with being "on top of it". Now I notice things more, things that I have been missing. I am able to keep things mentally "within reach".  By having more immediate access, I am able to remember better. I remember a lot more detail, I have more confidence that comes with that."
Peter A
California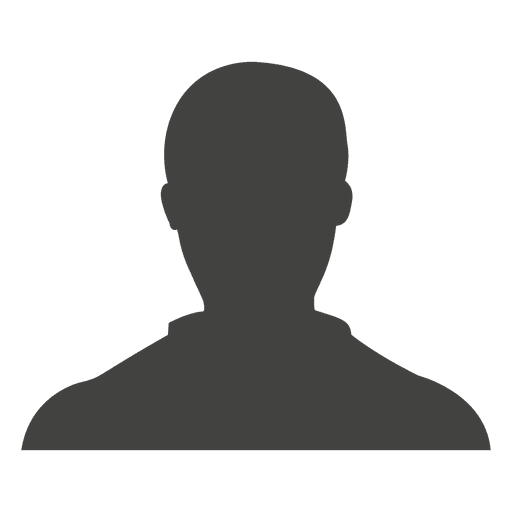 "It's awesome !!! I'm grateful I won't have another winter without it. I have a tendency to have the blues due to a lack of sun in winter. It saved me. It kept my spirits high and my resistance to colds and flu strong all winter long.
Also when I can't sleep at night it truly,like a lull-a-by put's me to sleep easily. I'm grateful to have tool this in my home. " 
Laura "Savita" Jachim
Illinois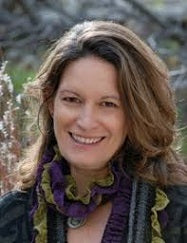 "I Love this Light. For a year, I had been seeing my German acupuncturist who always said to me, "I am your energy accountant, and your account is overdrawn, sir."

I never had a reserve of energy. After using the the light for several weeks, I went back to see her again and she said, "What did you do? What changed?  You actually have an energy reserve for the first time."  That was pretty exciting. Thank you." 
Scott Forsgren
California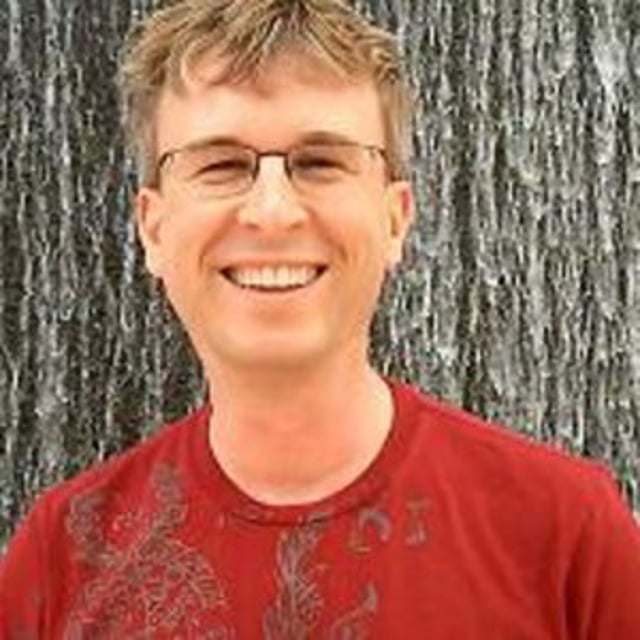 "It really works. After my sessions, I come back to earth, deeply rested and energized as if I had slept for hours.  I had a physical issues and limitations  from a car accident 6 yrs ago, causing me to limp slightly. Got up from my first Body Relief session with no more discomfort and more flexibility than I had in years. Since I have been using it, this chronic condition has disappeared. I loved my experience so much I convinced my daughter. This machine has made such a big difference in our lives. I can't imagine living without it." 
Cheryl Terry
Nevada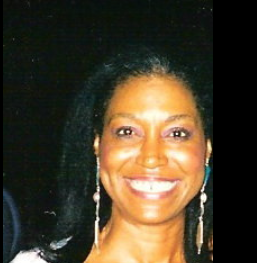 "When I purchased the earlier model, 8 years ago, little did I know that it would soon became a sustainable support for the entire family. I use Renew program when I need a power nap and the Calm program when I'm feeling edgy. My kids used it through the years for test anxiety and school stress. We have all used it when down with a virus boosting and accelerating our recovery. Recently it helped me adjust to jet lag after a long flight! It's been a great investment in our health and well-being!"
Sharon Zima
Illinois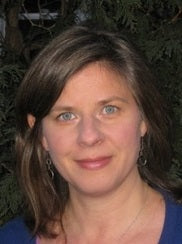 " I purchased the light system with my husband, Mike, in mind, to address sleep issues. As a an RN working different shifts, he is on his feet 12 hours at a time, barely seeing daylight except on days off which leaves him feeling exhausted mentally and physically. Mike was experiencing vicarious trauma as a first responder in the emergency room. He uses the Renew program to recharge his body and feels better mentally and physically after just 30 minutes, with the added benefit of going into meditation during the session."    
Sharon Zima, on behalf of Mike Zima
Illinois
"It has changed our lives. I have been struggling with feelings of anxiousness for most of my life and pills have never really been successful. Within days of using the light, I felt an immediate change. My mind was more clear, I felt more awake and I had an overwhelming sense of calm. My wife has been struggling with insomnia, the light hasn't helped her to sleep, however she more energy throughout the day when she uses it in the morning. I can't say enough great things about this product. It's well worth the investment." 
Cara Lunsford
California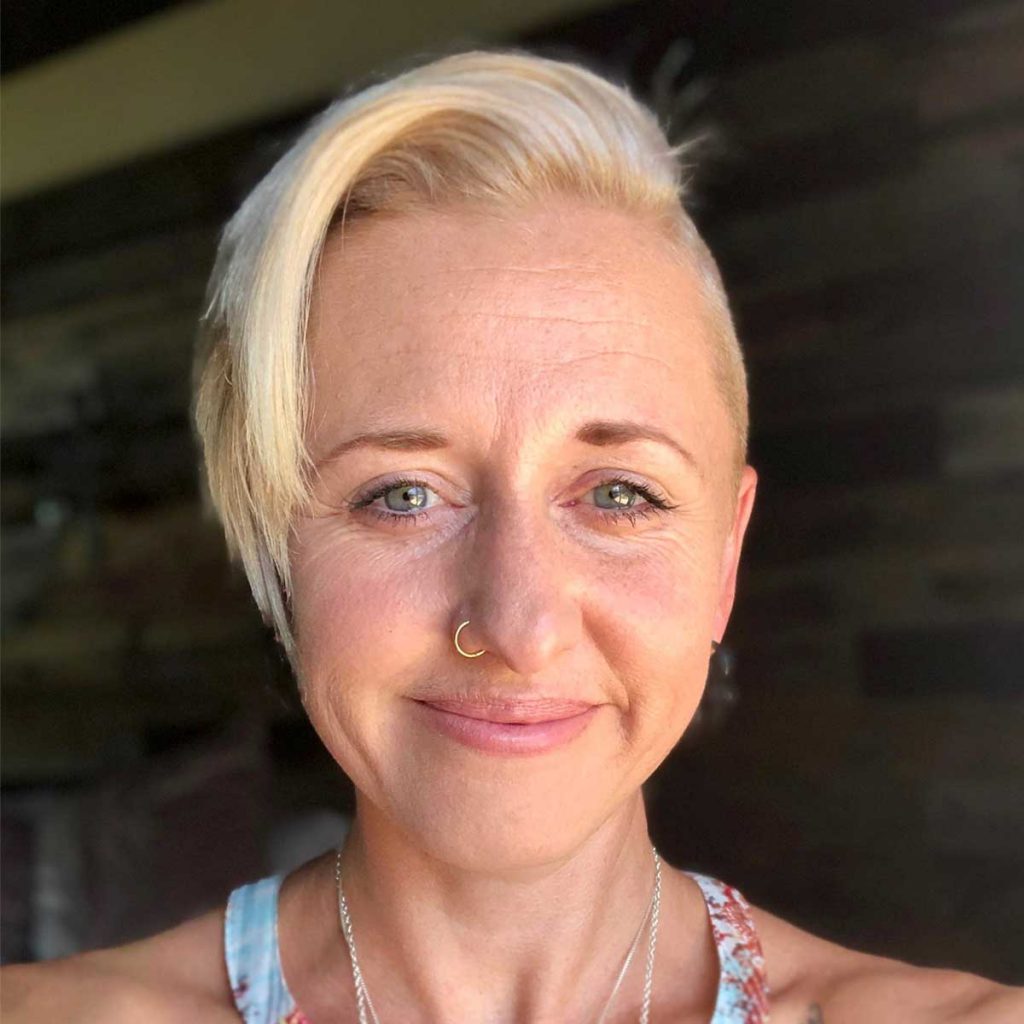 "This is the greatest thing around. People tell me all the time that I'm getting younger looking and my energy level is kept up with using the light. When I have any knee issues, I just put them under the light and I get instant relief. I really feel it has helped me stay healthier and also helps my brain to focus better. I highly recommend it and feel everyone should have one. I purchased one for each of my daughters and they love it too."
Joan Kesman
Illinois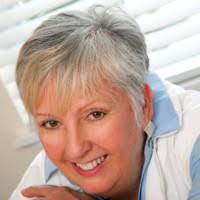 Every afternoon, I use the Calm setting & nap for 30 minutes. I emerge refreshed and clear-headed, able to move thru the rest of the afternoon fully energized, centered and vital.  My husband uses it in the evenings after a long commute home & full day's work.  His creativity & vitality have increased significantly. Having access to this life renewing technology in our own home has been invaluable"
Gloria Lionz
Washington

" I bought a DreamSpa (early model) in 2012 and I have been using it on a regular basis ever since. I have not noticed any overnight, dramatic changes from using the light. Instead, my experience have been a slow and steady regeneration of my whole body. Each person I've shared the spa with have had a unique experience, from a good night sleep for the first time in years, to being completely and instantly energized. "
Marie Oloffsdotter
Minnesota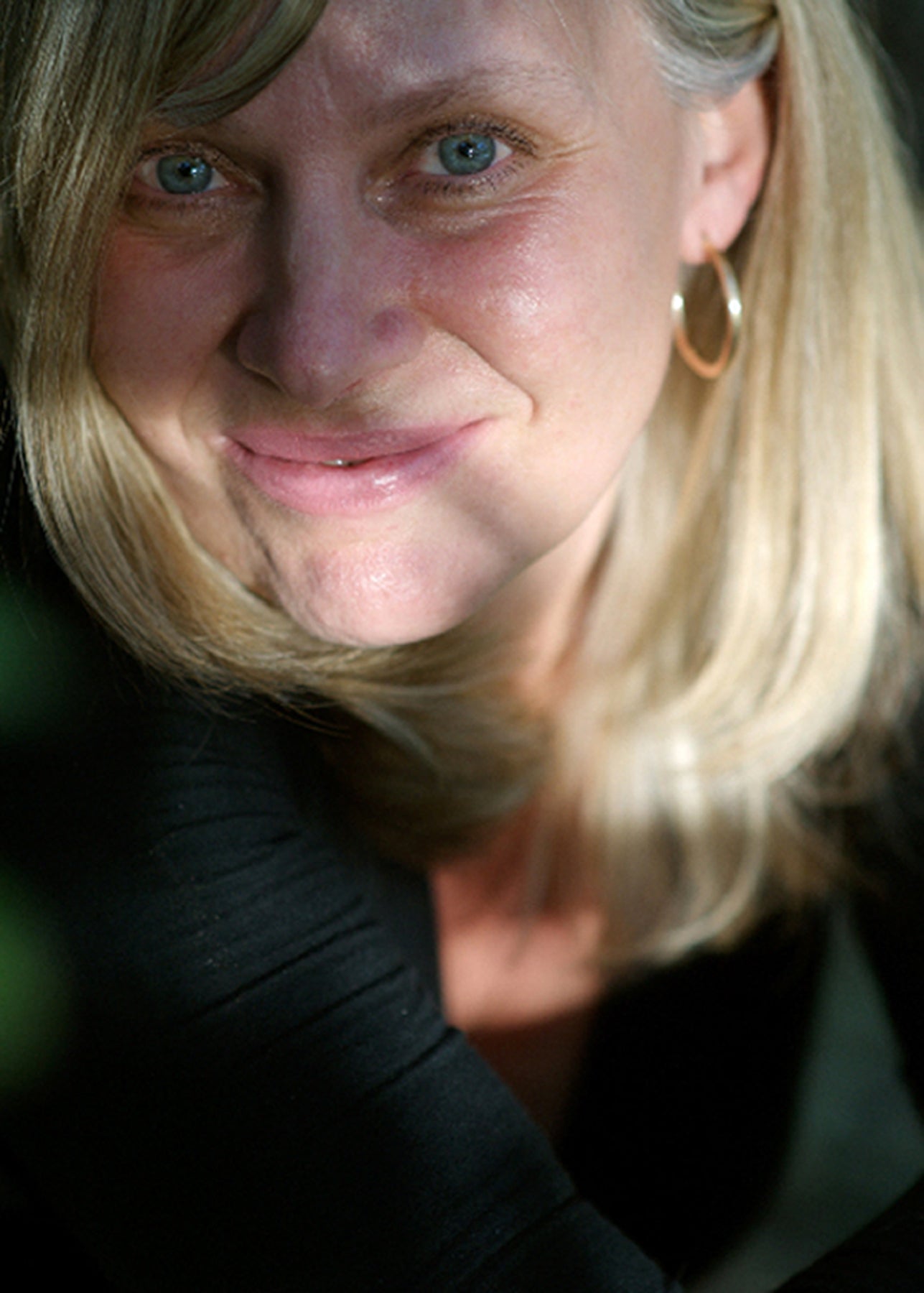 "Most definitely had a positive effect on minimizing facial aging. I have also noticed increased clarity and calm. The session always leave me with a feeling of rejuvenation." 
Gemma Adams
Ireland and Illinois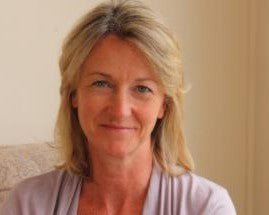 " I had two sessions and I tell you I felt really great the day after. I have always had a problem sleeping at night, even as a child I used to lay awake for hours before I could fall off to sleep. After my second session, I went to bed at my usual time…I switched the television off and I swear, before the screen went blank I was gone. AND I didn't wake again until 7:00 a.m. This has never happened to me before, because I always wake up several times throughout the night. Got up at 8:30 a.m. and then the next night I slept so well I was up at 8:00 a.m."  
Toni Romano
Virginia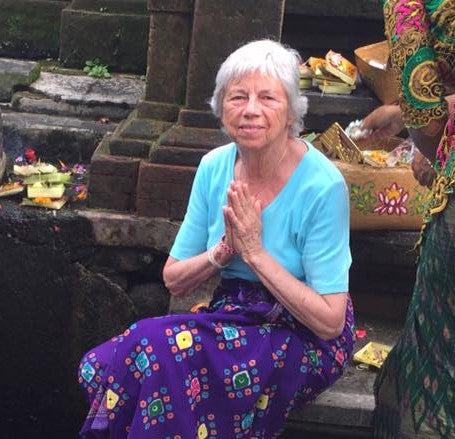 "I just ordered a second unit. Here is the simple deal: This is for a dear friend, who has suffered from severe insomnia for seven years. After six days of using my light, she called me and said she got nine hours of sleep for the first time that she could remember. She was ecstatic. I am sending her one of her own." 
John Hittler
California
"I started using on Jan 9th….on my right hand index & middle finger…1st joint had very large knobs on each side. On Jan 18th I was showing someone my hand & was shocked to see the knobs on one side on each finger completely gone & other ones more than half their size. "  
Sandee Carlson
Arizona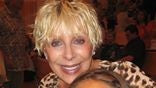 "Amazing stuff!
I loved it and never felt so good after 30 minutes."
Angie Jablonski
Illinois
"I love it.
It has changed my life. Increased energy and feeling of aliveness."
Bob Luckin
California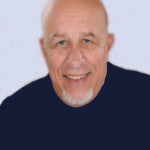 "It really is the best thing that I've ever bought in my entire life. If I look at my top 10 useful purchases: this light system is #1."
Gail Francisco
California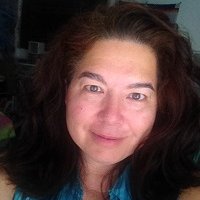 "I am having very noticeable results with my face looking better have a serious wrinkle problem and my skin has improved at least 40% already !!!"
Jane Dunkin
California
"Thank you so much for introducing me to this extraordinarily wonderful product. I love using it to gain energy when I'm depleted or to relax under stress and anxiety. It has had profound effects on alleviating my physical and emotional pain."
Jodi Eisenstadt 
Illinois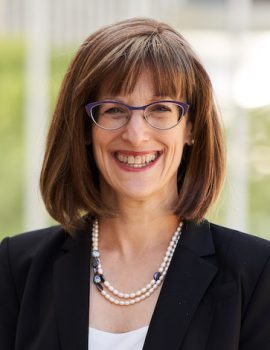 "I use the it every morning and feel very rested and energized. After using it for a few months, the aging in my face that I saw before is changing to a more youthful look and energy." 
Nancy Emery
Hawaii
"I hadn't slept well for a while. I was usually up many times a night.  With the light sessions I absolutely sleep wonderfully and soundly. I wake up feeling rested."
Denise Gianoutos
Florida
"I started using on Jan 9th….on my right hand index & middle finger…1st joint had very large knobs on each side. I was showing someone my hand & was shocked to see the knobs on one side on each finger completely gone & other ones more than half their size. I also think brown spots on face & hands are fading." 
Sandee Carlson
Arizona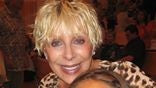 "We are going to let folks know on our live, weekly  SoulSpark  Radio show about your light! A healthy mind, body and soul can greatly enhance every relationship and we are alllll about having the best relationships of your life! Thank you again for creating such a high quality product that addresses the needs of every person on the planet!"
Linda Giangreco
Oregon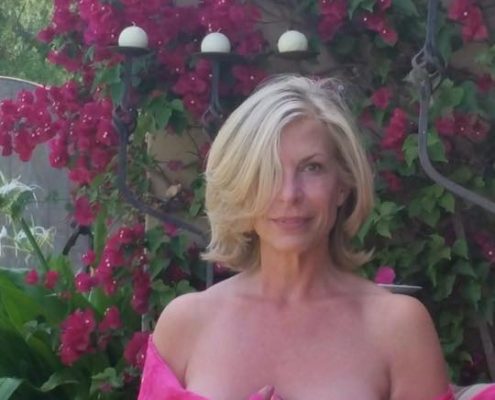 "I love it !
Feels very soothing to me and the blue setting makes me sleep like a baby at night."
Helga DeBotin
Monaco and Illinois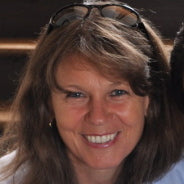 "Aloha, I have been using the older model since 2011. I have noticed that I have been growing hair on my bald spot, also all my hair is getting healthier and longer. I love the body relief mode the best, I sleep deep afterwards and wake up early in the morning full of energy. Mahalo."
Lee Hefner
Hawaii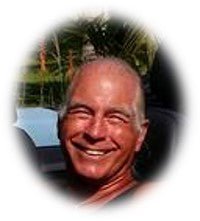 "Just letting you know that my light arrived, and it really was worth the wait. First session was amazing. Thank you! " 
Lorraine Whittby
United Kingdom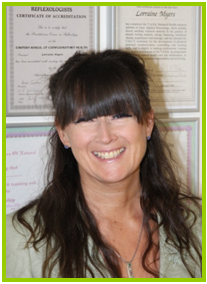 Animals naturally gravitate toward the our light. Here is a picture of Princess Grace having one of her numerous daily "beauty" and healing treatments. We were all at her beck and call to answer a very distinct "MEOW!" which meant turn it on already!  
Princess "Grace"
Illinois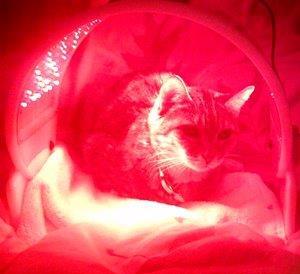 "When I bought the DreamSpa (now I upgraded to the Auargen) I felt an instant increase in energy, less soreness after exercise and a general overall increase in well being, more relaxed. Sleep is definitely improved. I was a bit skeptical and thought maybe a placebo effect at first, but, this is a game changer and works! "
Russell Fairlamb
Idaho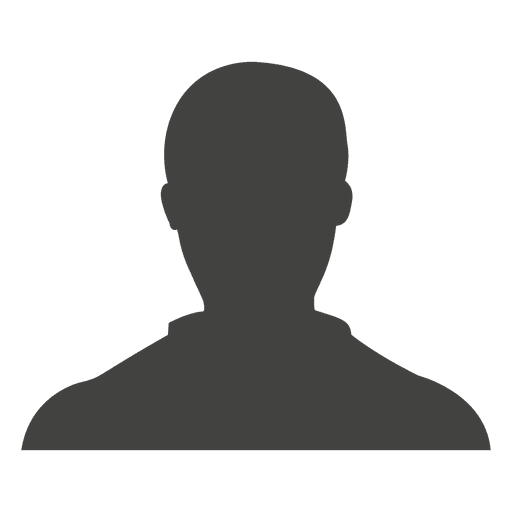 "I love my light and have been using for years. The accessories are built well and should last me for years."
Bernadette Jagiello
California

"I use Renew before I go to work in the morning and the Calm at night. My work as an accountant is very stressful at times and I thank you again for the work/research in bringing this new and wonderful technology to us. I use to wake up every morning with anxiety however, this has completely taken it away!"
Brent Turner
Utah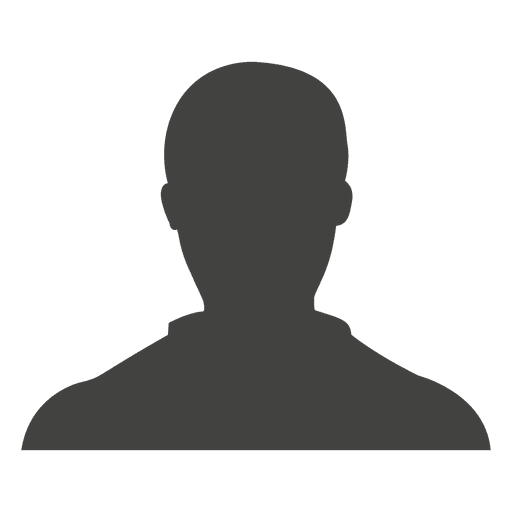 "Auragen it's the best thing.  I was hit by a car and I didn't realize how much I was injured. It is helping me heal very deeply, all the way into the bones of my legs, decompressing my spine, and opening up the bones in my sacrum, there's more space. I'm in love!"  
Margaret Valentine
Washington

"The fact that I slept, seeing that I have been surviving on 2-3 hours of broken sleep daily for the past 5-6 years. 10 hours with just 2 breaks per night is nothing short of a miracle. I can now put positive input into my daily welfare."
Alma Devi
Australia

"Very Happy with my DreamSpa (older model). I am experiencing profound changes, more clarity in my brain,and feeling healthier." 
Angelica C
California

"I love the Dream Spa (older model). It has definitely improved my energy and I also feel less pain in my body. I feel like I've done a beautiful meditation each time I do a session and no matter how hard I try to stay awake, it always puts me into the deepest sleep, which actually feels quite delicious."
Carol

Please note the inclusion of any content may or may not have a direct connection to the Auragen Light and Sound System features or benefits.